Bull & Bear Markets: A Timeline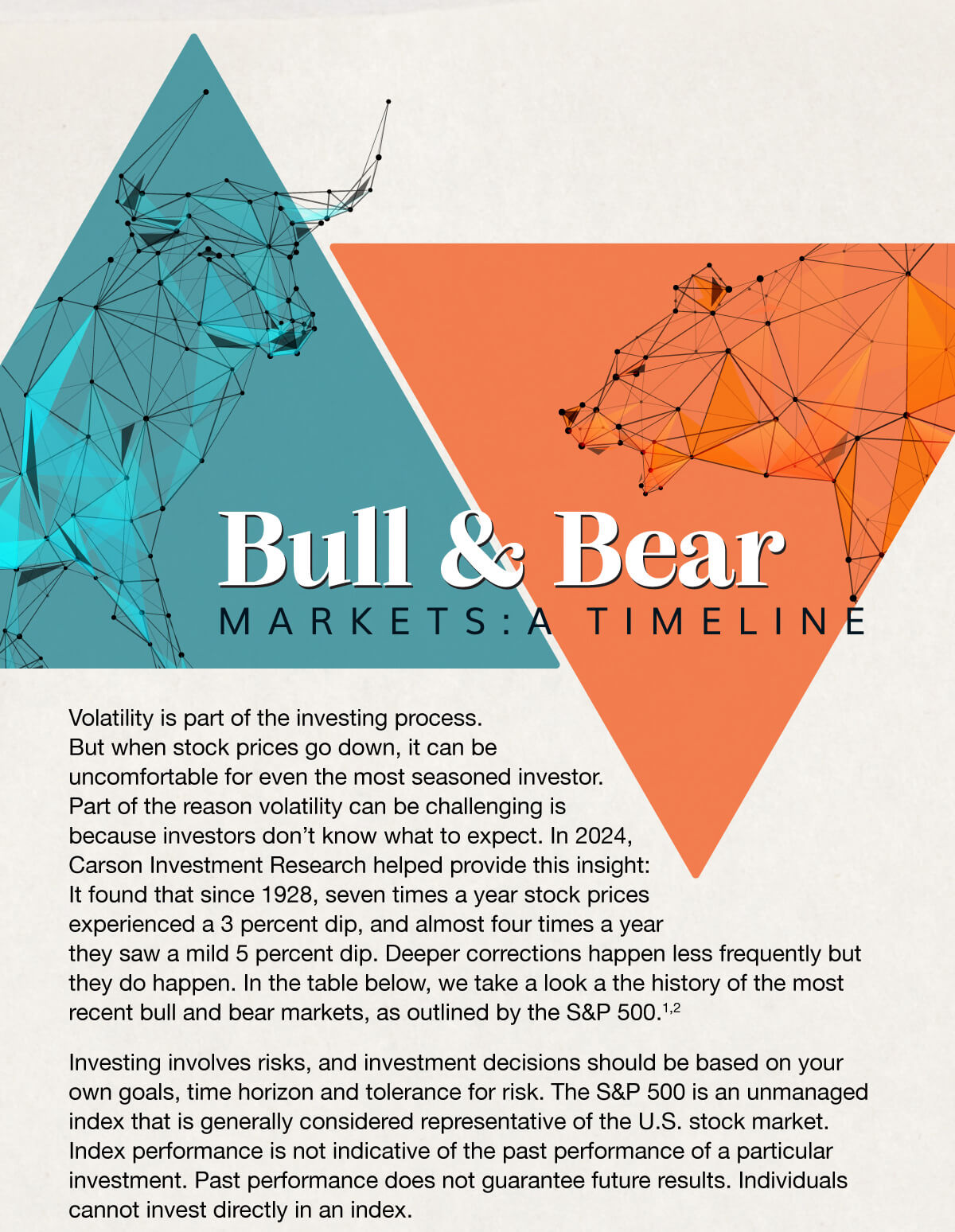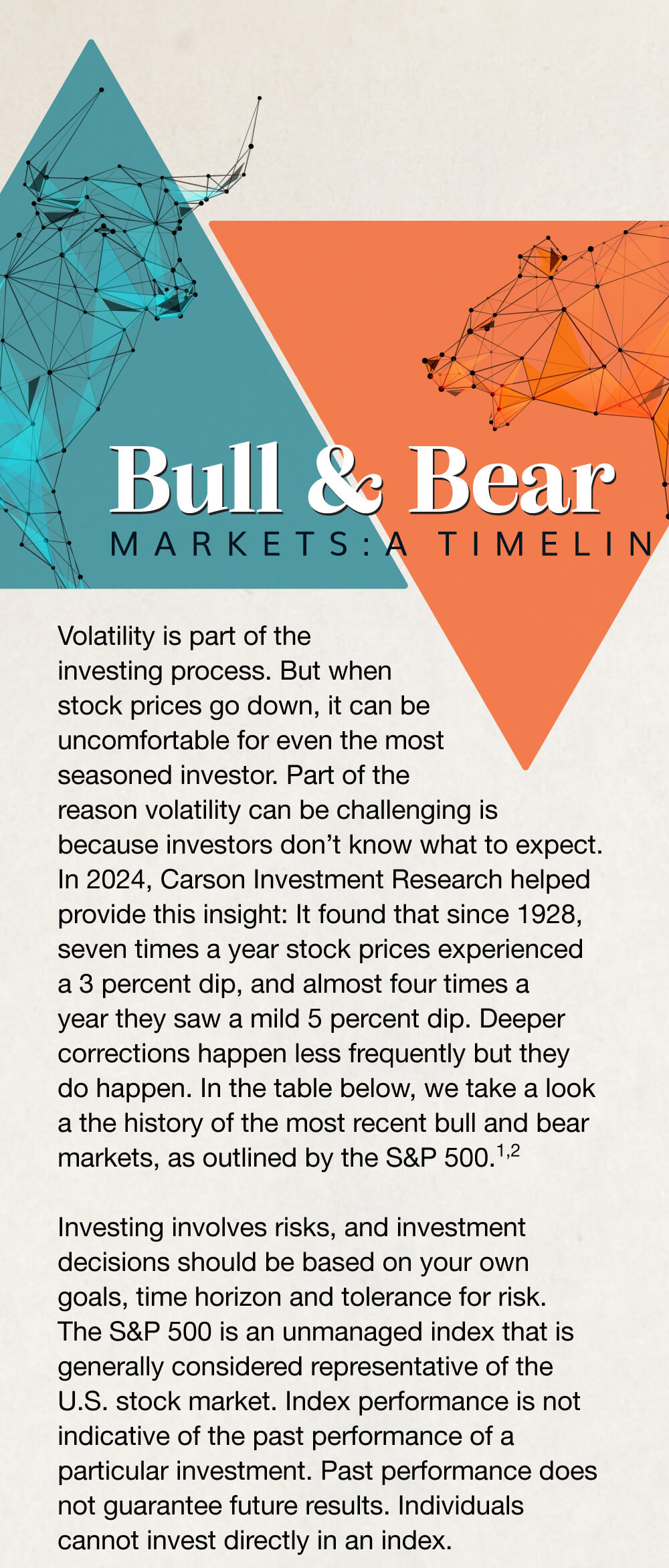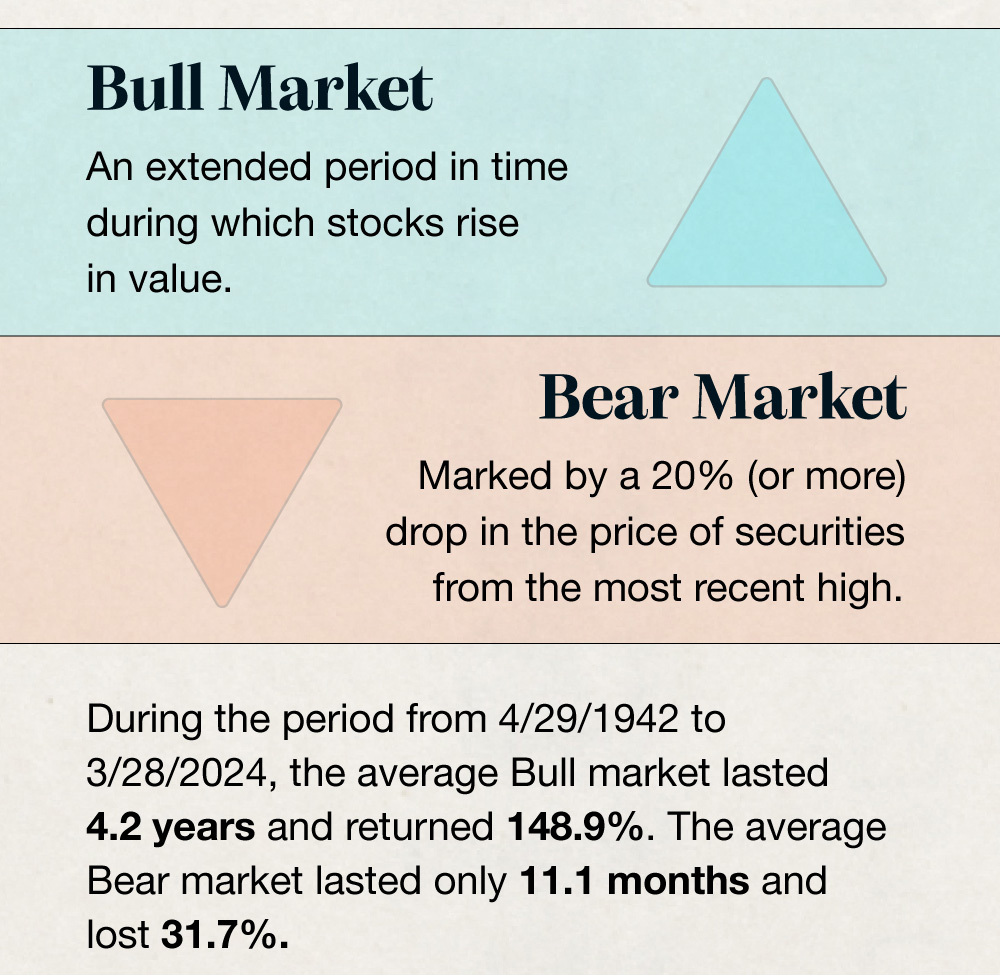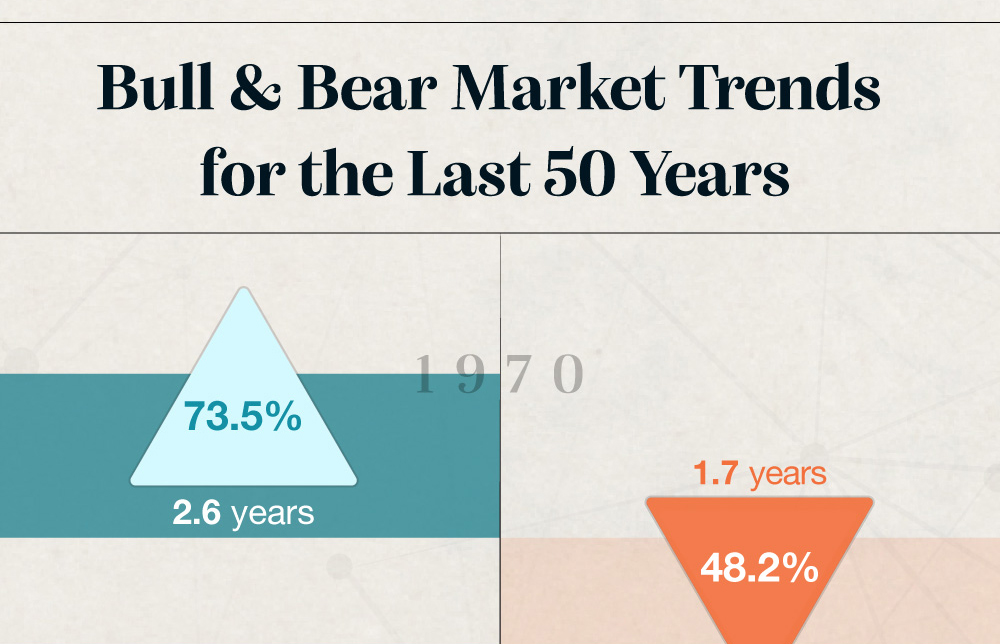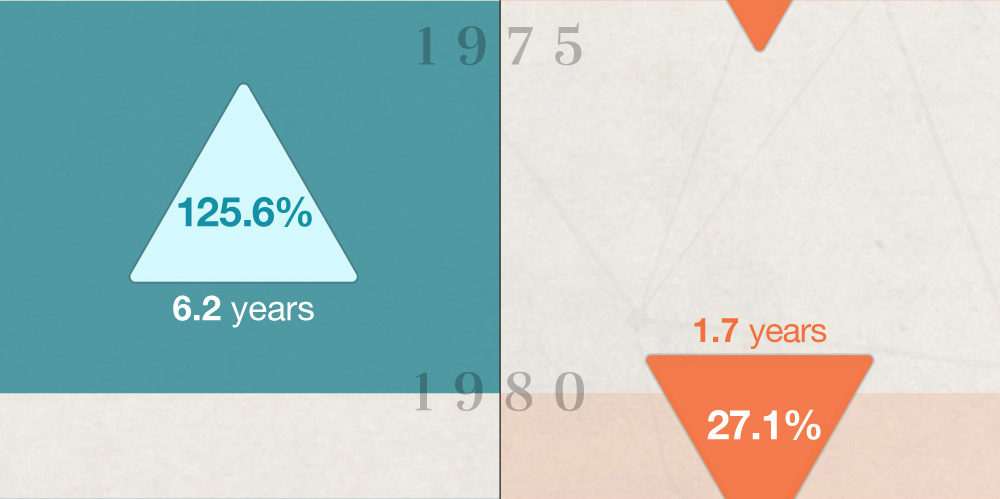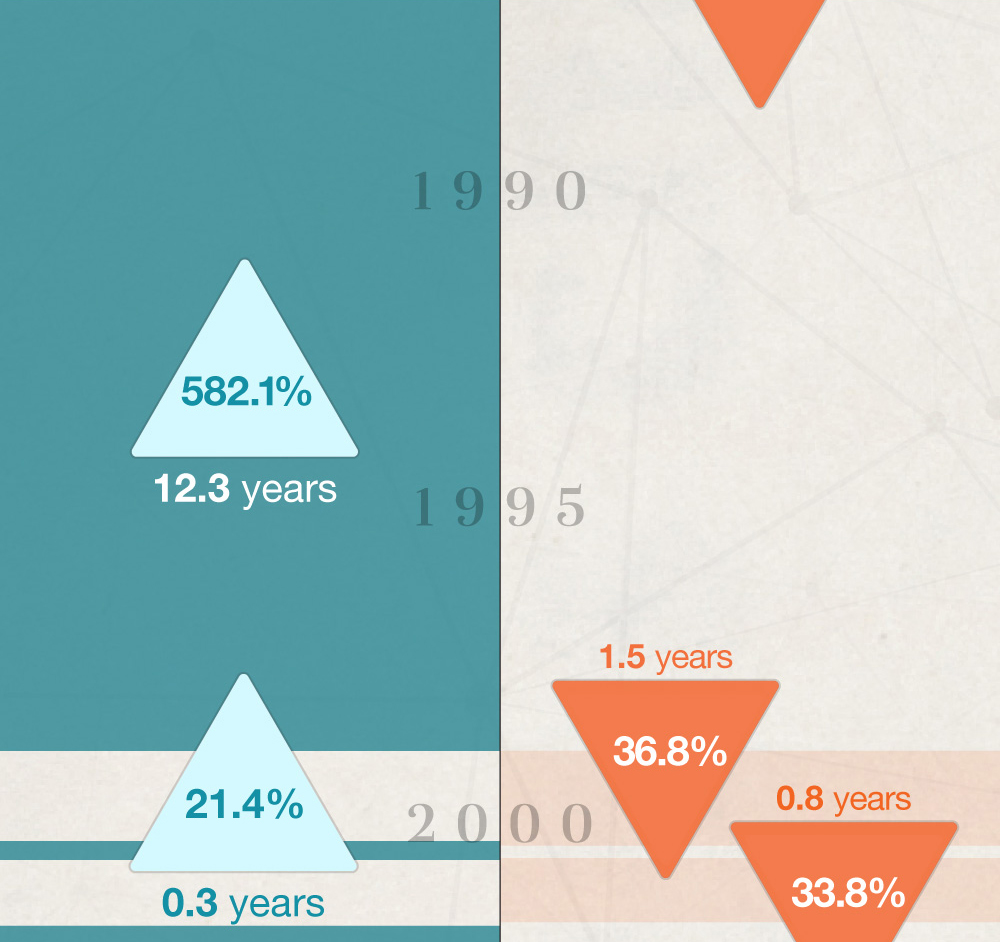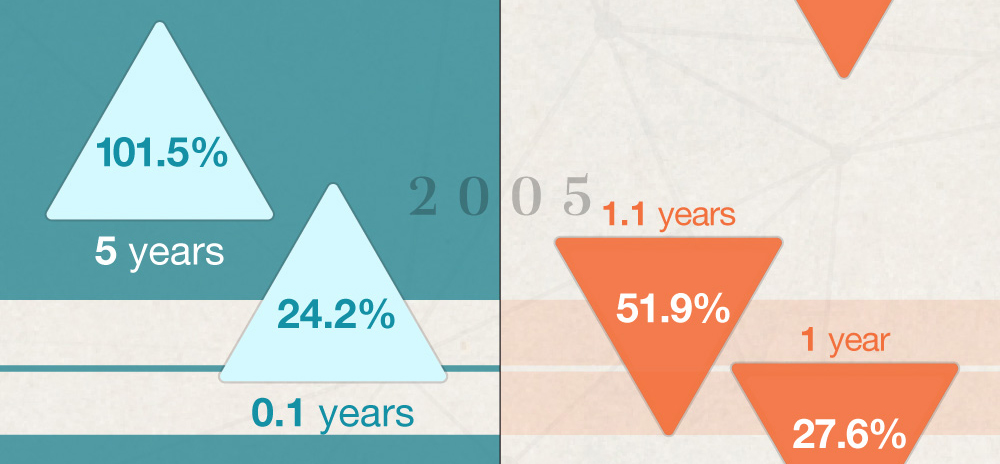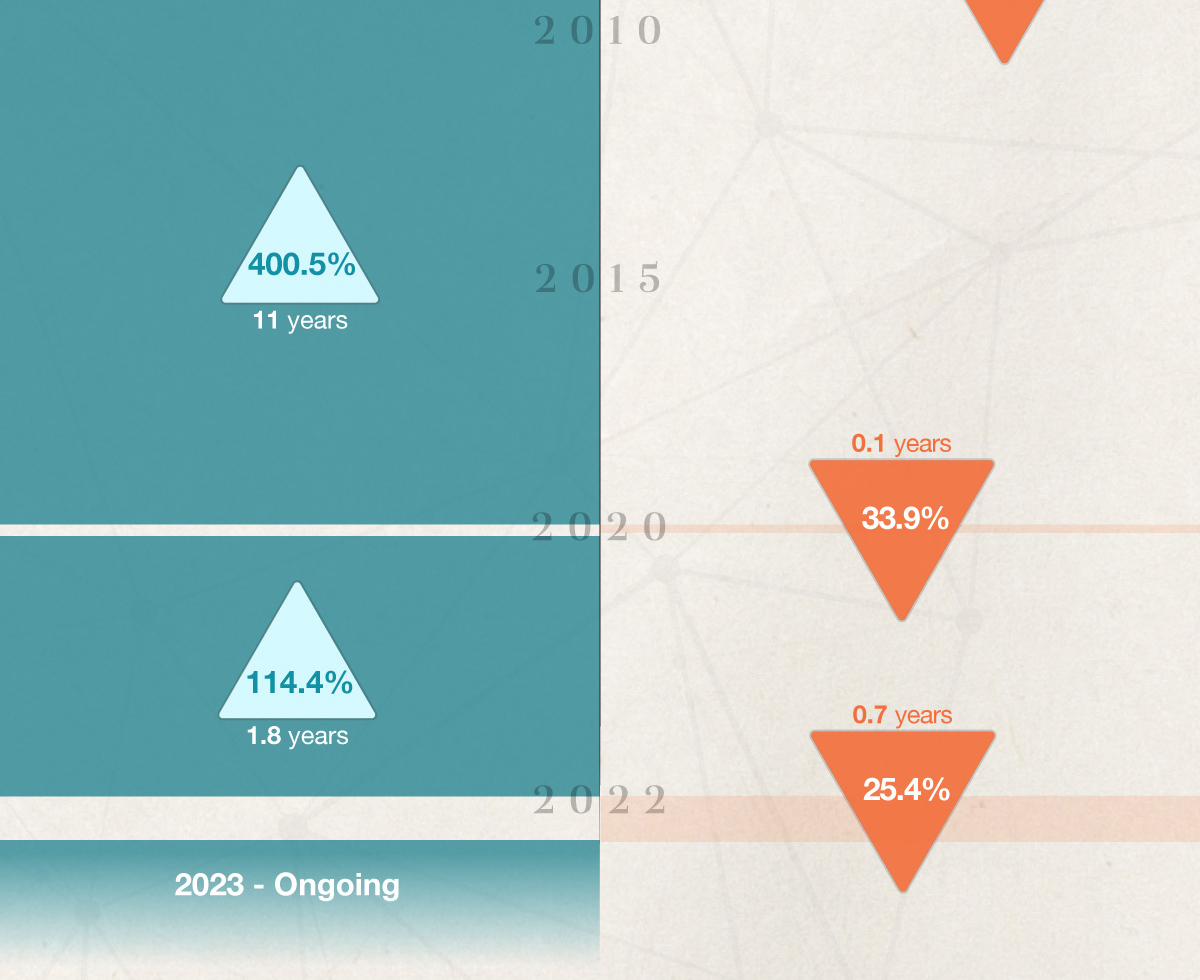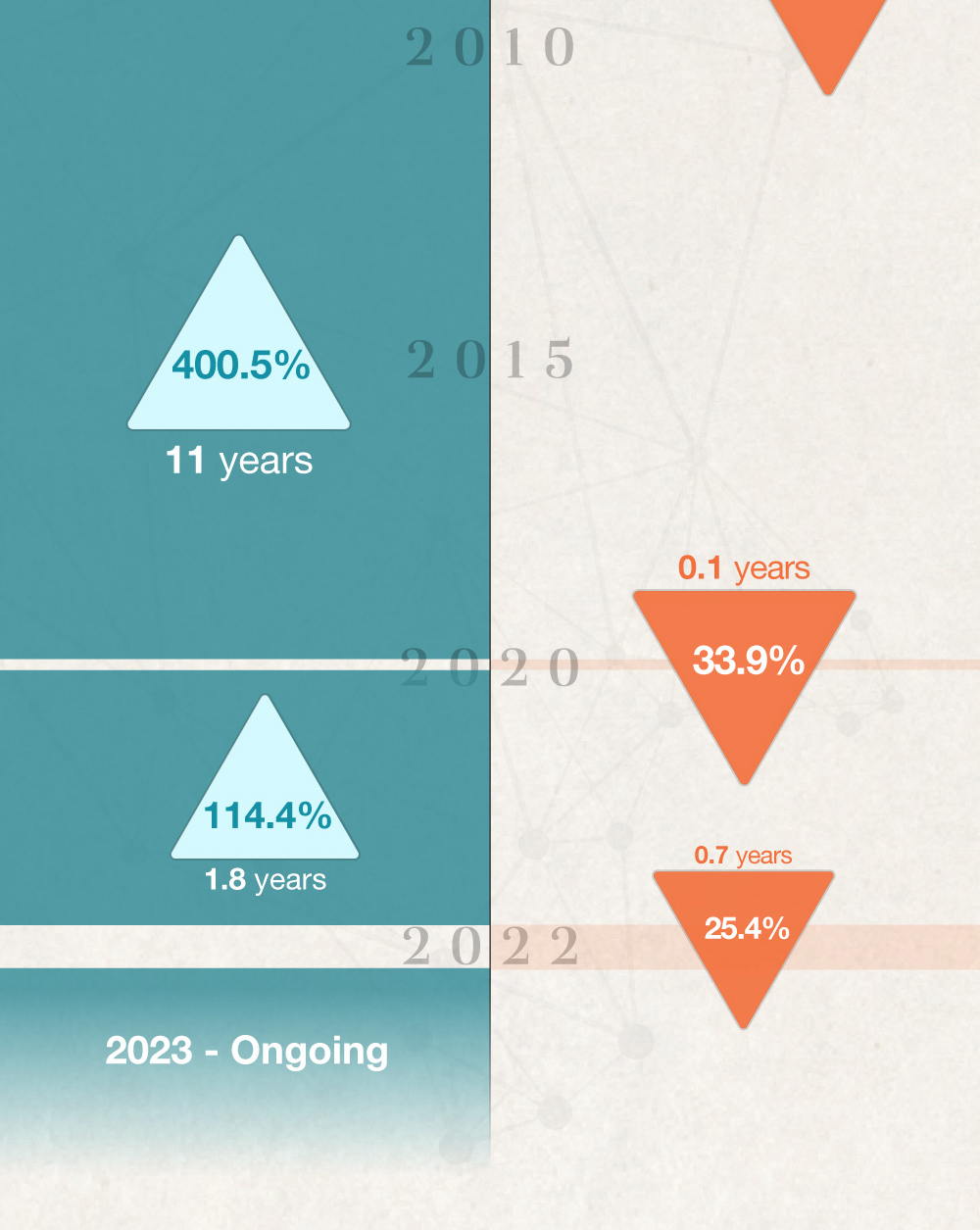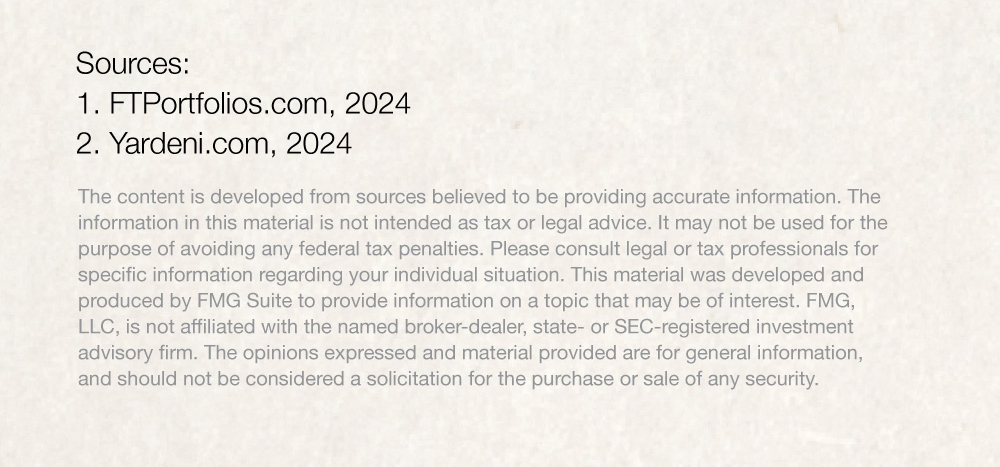 Related Content
Applying the principle of self-care, of mindfulness, to your financial life can make a significant difference for the better—not just in how you handle your personal finances on a daily basis...
The Economic Report of the President can help identify the forces driving — or dragging — the economy.
Understanding some basic concepts may help you assess whether zero-coupon bonds have a place in your portfolio.